The response of the people of Moltrasio has been fantastic
Laura the ice-cream maker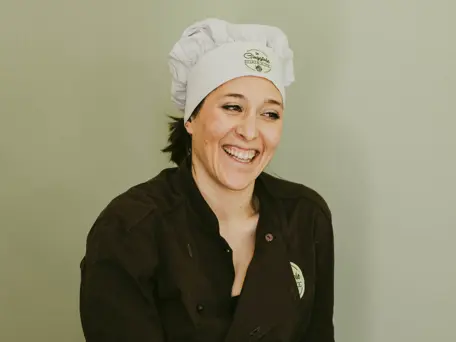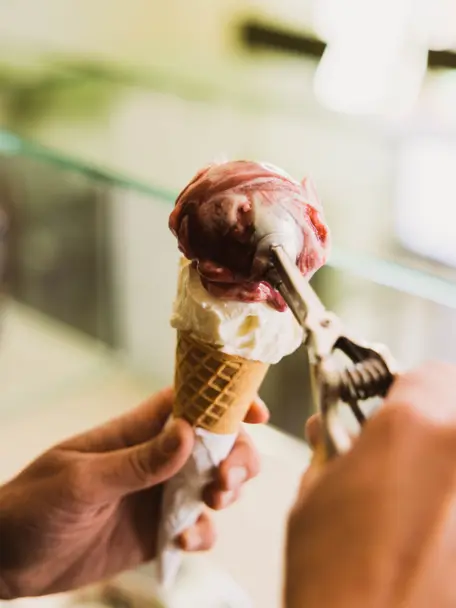 I spent my childhood between Umbria, where I was born, and Lake Como. When I opened my ice-cream shop in Moltrasio it was the latest chapter of a story that had begun in the Umbrian countryside ,where I grew up in a family of seven women. My grandmother's nickname was Giuggiola, or 'Jujube', so we youngsters were the Little Jujubes. That's why I called my gelateria 'Le Giuggiole'! It keeps me connected with my roots and my family in this place where I fell in love and began to raise a family, and the response of the people of Moltrasio has been fantastic, they really appreciated the fact that I took a chance on their little lakeside town to turn my dream into reality"
All the gelato at Le Giuggiole is made right here and it's completely natural, based on fresh, seasonal ingredients, without any additives. When I opened the shop I was pregnant with my son Leo and I was motivated by the desire to give him and the other children of Moltrasio a product that tasted good but was also healthy and genuine. Sometimes it's difficult to explain seasonality to kids because they're used to strawberry ice-cream, let's say, being available all year round, but you'd be surprised how receptive they can be to different flavours. I've had mothers say to me "She would never eat a mandarin at home, but she loves your mandarin sorbet!
Obviously some of the flavours we offer here are enduring classics like pistachio or chocolate or hazelnut, but for others I've drawn on my childhood memories. "Bread, butter and jam" recalls the afternoon snacks that my Umbrian grandmother used to make me when I was a girl. She made the bread herself, she made the jam herself from all the fruit that grew in her orchard, it was just delicious. And every year I invent a new flavour for my son's birthday in July.
Moltrasio was traditionally a fishing village, but lots of families also had their own kitchen gardens and smallholdings where they grew fruit, vegetables and herbs. Villa Passalacqua was no exception: just think of its magnificent lemon trees. There's a long history of citrus cultivation on the shores of Lake Como, so it's probably no coincidence that lemon is one of the most popular flavours here on hot summer days! I make two versions, a lemon sorbet and a Sicilian style granita water ice. It took me a huge amount of research to get the perfect lemon taste – and of course I had to taste a lot of gelato in the process!
"All the gelato at Le Giuggiole is made right here and it's completely natural, based on fresh, seasonal ingredients, without any additives."