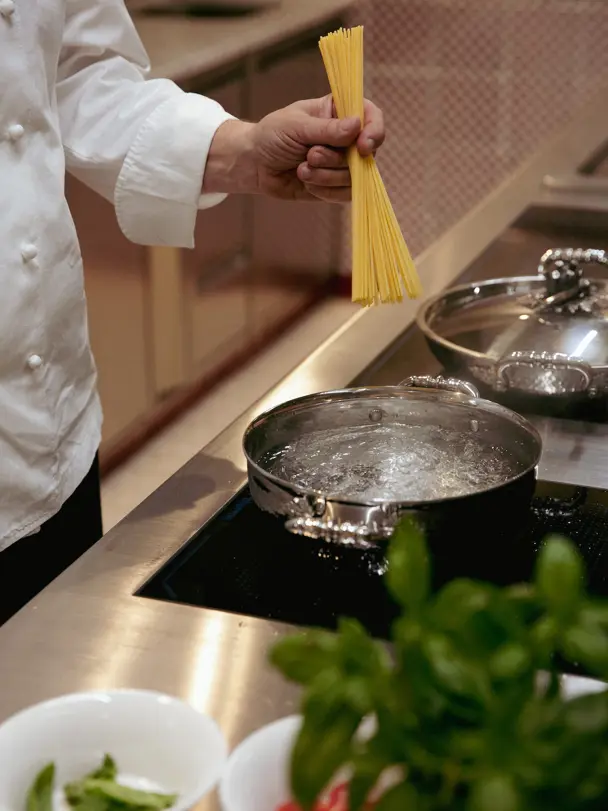 In Italy, food is about much more than meals. That's why Passalacqua has adopted a unique approach to dining, one that allows guests to embrace the country's vibrant gastronomic culture just as they would if they were staying in the house of an Italian friend.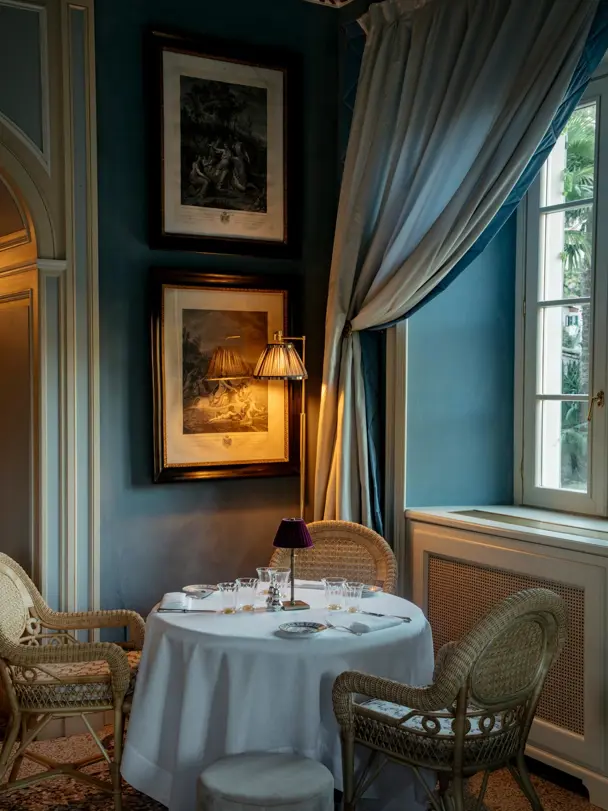 So alongside romantic gourmet dinners, informal al fresco lunches and breezy light Italian plates in the oh-so-cute Double J pool bar pavilion, you might find yourself caught up in an impromptu pasta-making session, which might evolve into a wine tasting, which might be interrupted by the arrival of the tartufaio with a box of truffles, and by the way, do you have any idea how well white truffles go with vanilla gelato? No? There's only one way to find out…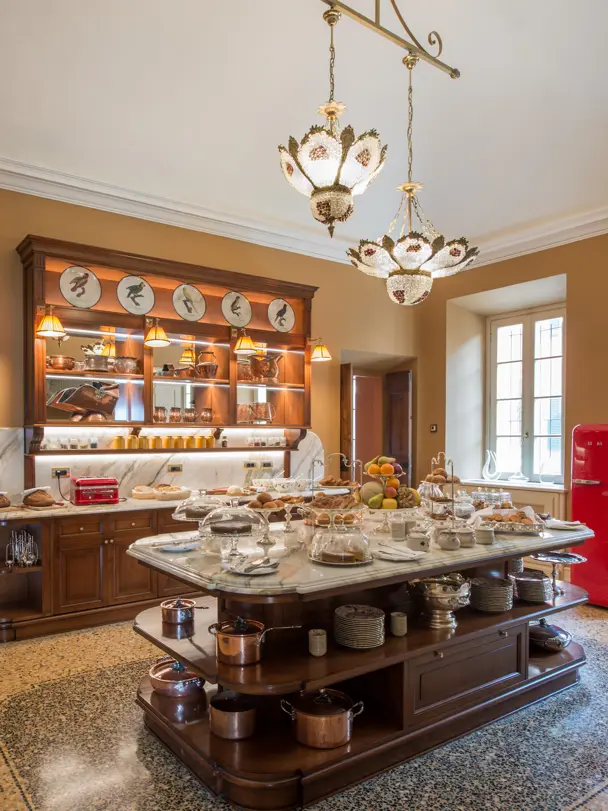 Breakfast
Imagine family breakfast in a big Italian country house in summer. That great smell of coffee as you walk into the kitchen, mingling with the heady scent of a marmalade crostata emerging from the oven. A glass of freshly-squeezed orange juice, the wide-eyed flourish of a meter-high alzatina cake stand piled high with granita, cream-filled maritozzo buns, mini-pizzas. Plus, of course, a chef on hand to prepare whatever you fancy – like sunny-side-ups made from eggs laid by our hens that morning – and friendly waitstaff ready to accommodate you wherever you choose to enjoy your breakfast. Welcome to colazione, Passalacqua style.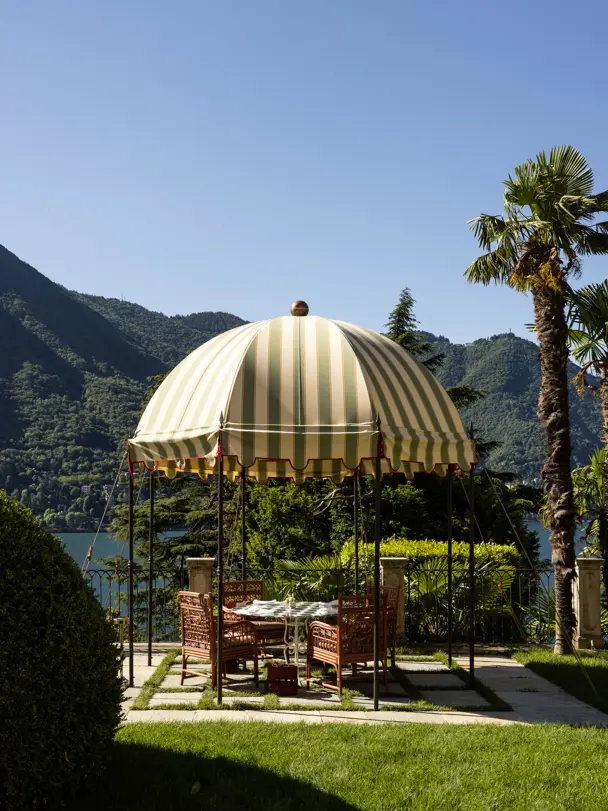 Lunch
That Caesar Salad at the Double J pool bar looks just great. But the restaurant terrace is so romantic and that Sauvignon Blanc the sommelier recommended yesterday was delicious. Perhaps, though, we should have a light lunch on the bar terrace, or inside the bar? They're both such delightful hideaway spots. Or maybe we could take a chic-nic hamper on a boat? Then again, right here in the garden is so beautiful. Do you think they could maybe just set up a table for two? Yes. Yes. Yes. Yes. Yes. And yes.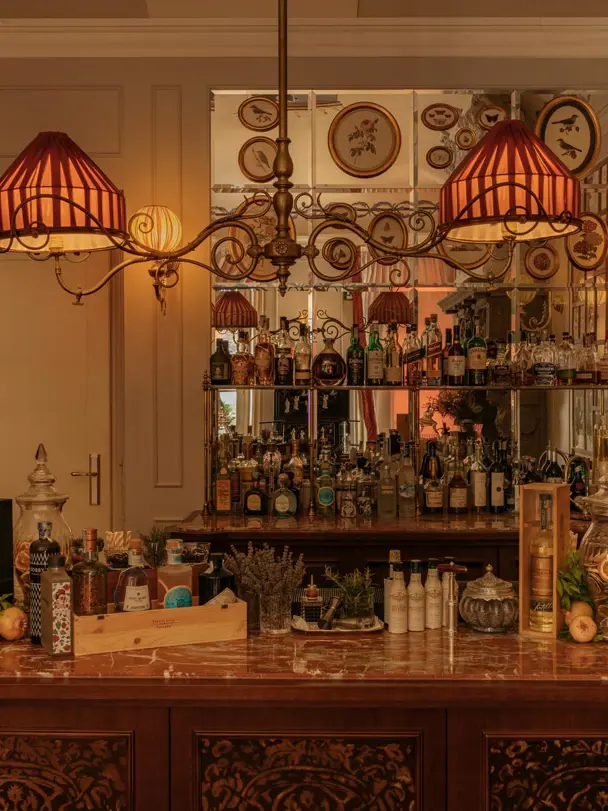 Aperitivo
In northern Italy, the pre-dinner aperitivo is a ritual, one that is celebrated as warmly and passionately in the villas and cafés of Lake Como as it is in the historic bars of Turin and Milan. Negroni, spritz, dry Martini or champagne? Nestled in the delightfully cultured, old-school bar, down by the pool, or outside on the terrace? Why not try all three, evening after evening? (Or if you're feeling adventurous, all in one evening?).
Dinner
As the sun sets behind Moltrasio, pearls of light begin to garland the far shore, and the clink and chime of glasses and voices rise on the breeze. Dinner on the candlit terrace, or in the Sala Ovale beneath frescoed gods and goddesses, is dedicated to beautifully-presented fresh, seasonal, classic Italian cuisine, and to you.