Passalacqua is unique. A place of the heart on the shores of Lake Como, it was made in the 18th century for friends, for love and leisure, for the pleasures of the table and the Italian art of dolce far niente. Nothing has changed. Welcome to Passalacqua.
Passalacqua is open through 2 January 2023.
We love winter on Lake Como, when the woods on the far shore are russet and gold, when truffles and the just-pressed olive oil enrich our table, when the village locals have time to chat, when an armchair in front of a log fire invites animated conversation or the luxury of a long read. Will you join us?
Imagine waking up at Passalacqua on Christmas morning to find never-ending Lake Como views, a bit of spa pampering and our chef's most tempting Italian treats under the tree.
As the year draws to a close, our hopes and aspirations take center stage.
What better place to envision a brighter future than Passalacqua?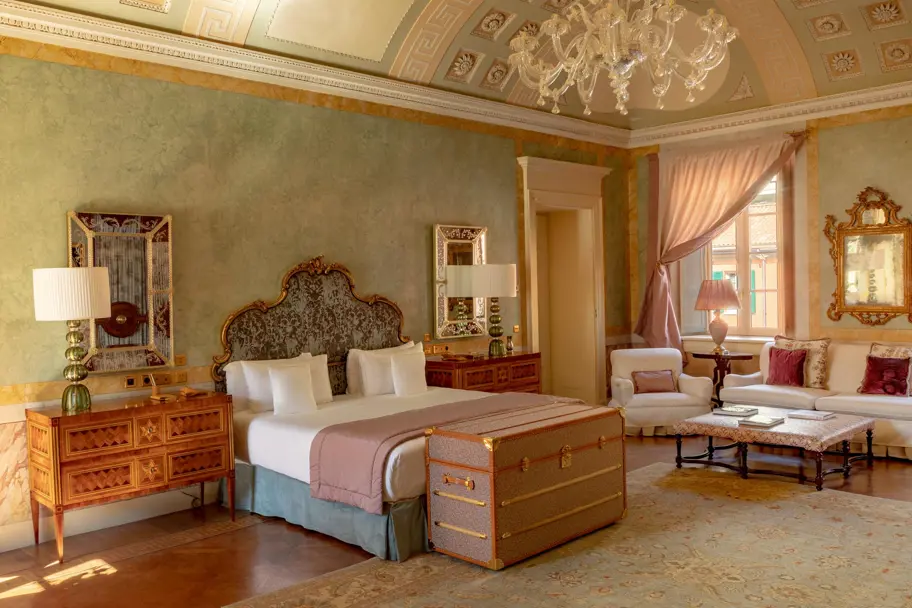 Passalacqua's three moods: Villa, Palazz, Casa al Lago. Passalacqua's single nature: a stylish room of your own, its every detail curated, your every need embraced.
Voices
The light changes every minute, every second
"I've lived here my whole life and I'm out on the water pretty much every day. But I never get tired of looking at the lake."
— Beppe the Boatman