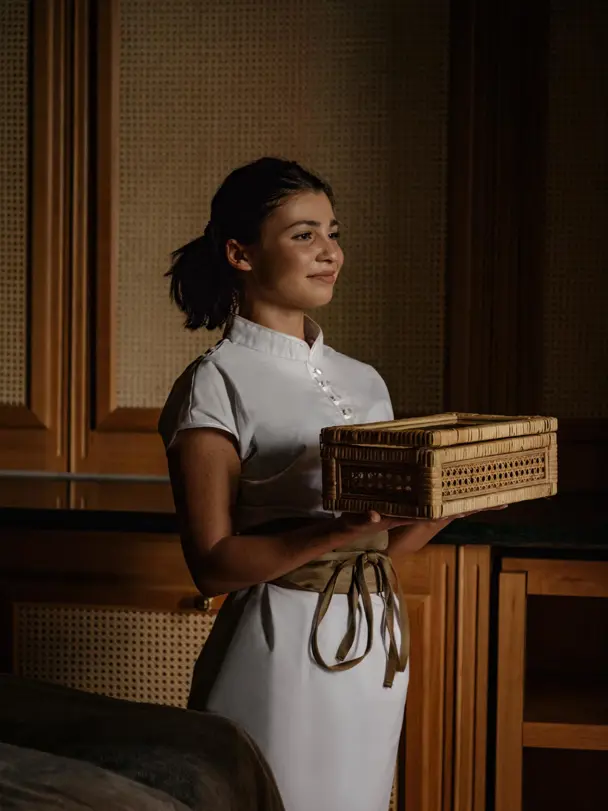 The Spa occupies a world apart in the Palazz. When we discovered the soaring vaults and romantic columns of the ground floor hall, we knew straight away that this was a perfect location for a wellness space designed to nurture the body and make the spirit soar. Melding Como country style with a touch of decadent mystique, the lounge and treatment rooms pay homage to a golden age of travel and relaxation. But Passalacqua's most surprising Spa discovery lies underground: read on to discover more…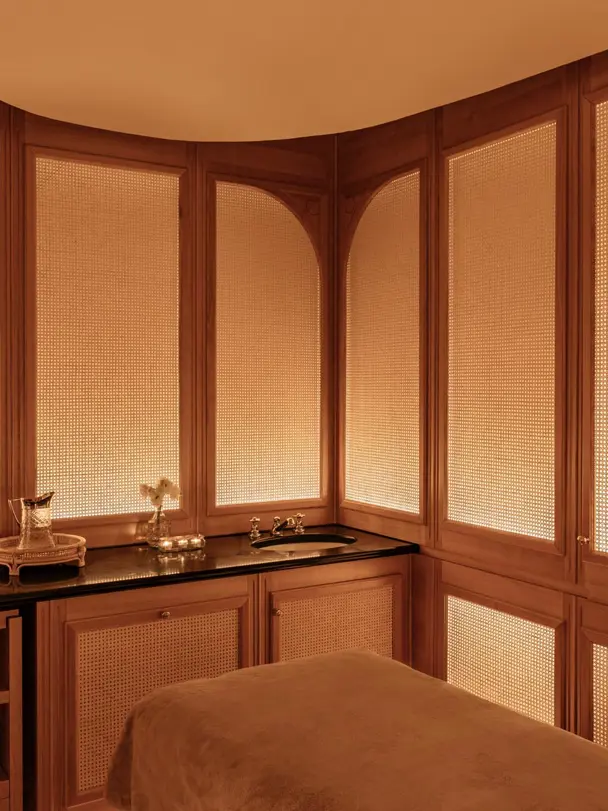 Treatments
For our core Spa range, we turned to renowned wellness innovator Dr. Barbara Sturm, a German doctor of aesthetics with a firm grounding in anti-inflammatory medicine and a non-toxic, natural approach to skincare. Massages and facials are at the heart of a Spa menu that takes its cue from Lake Como's timeless ability to relax, revitalise and bring back that rosy glow of health.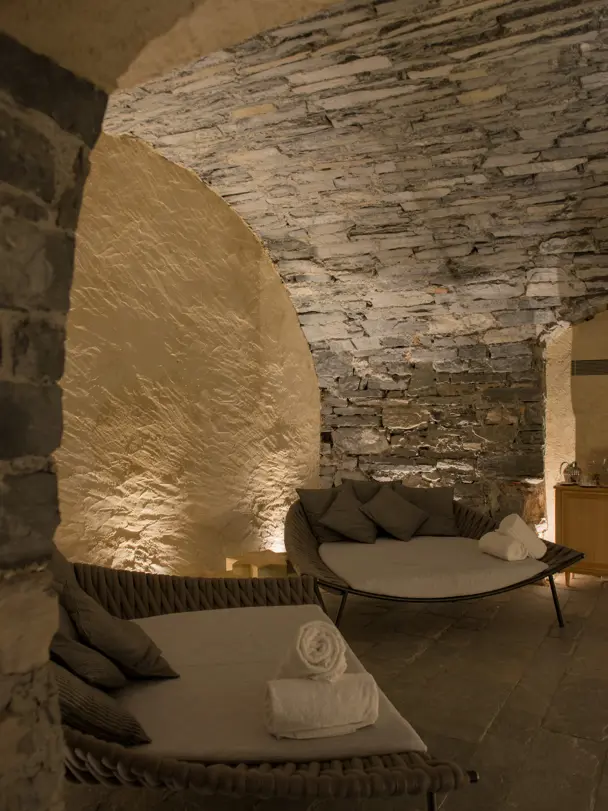 Sottoterra
Running beneath the gardens of Passalacqua, connecting Palazz, Villa and lake, lies a secret gallery, excavated at some point in the 18th century. Was it a service passageway, a dry route for rainy days, or the facilitator of some romantic tryst? We may never know, but one thing is certain. Passalacqua's sauna and steam bath seem made for the vaulted stone chamber that is the gallery's most atmospheric feature.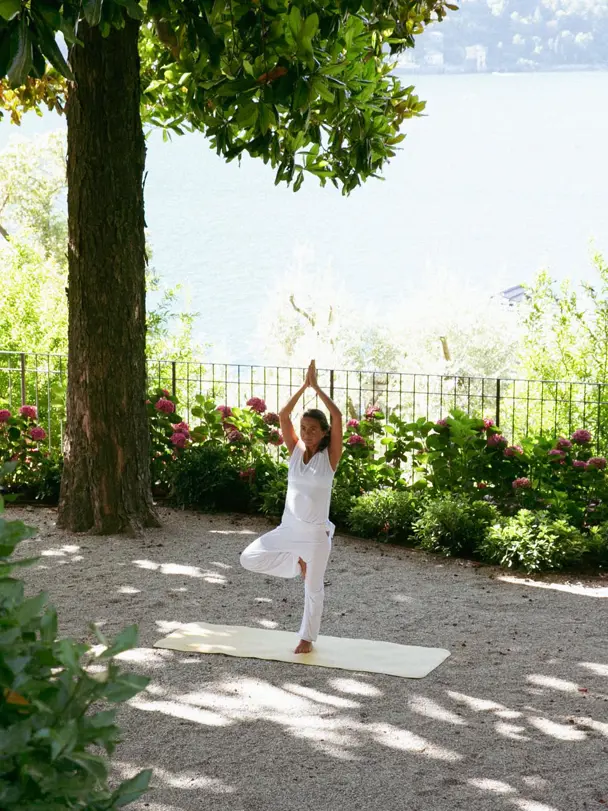 Yoga & Fitness
Is there a better place than the center of a circle of ancient magnolia trees perched above Lake Como to salute the sun or tune in to the ever-pulsing rhythms of nature? Yoga and meditation are a regular feature of our daily activities calendar. For fitness enthusiasts, we have created one of the most scenic gyms the lake can offer. Provided with the latest equipment, it runs the length of a former greenhouse and spills out into the olive grove beyond, for the ultimate workout-with-a-view.