There's more than a dash of la dolce vita in Passalacqua's lake-view pool. If jet-set photographer Slim Aarons were still around, we can just imagine him immortalizing beautiful, carefree people under those cute lily-petal parasols. Beneath their demure canopies hides a burst of floral color – because what is elegance without joy?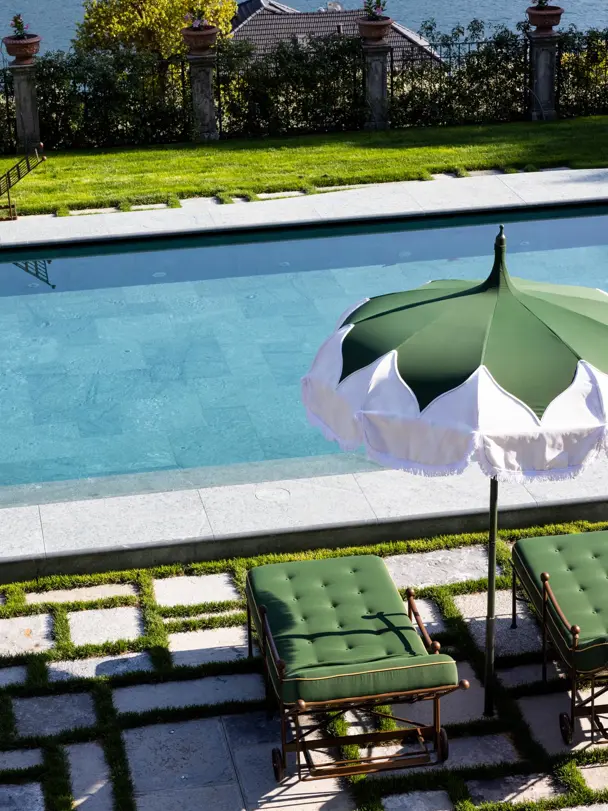 Back in the day, they knew that pools made for swimmers could also look stylish. Set on a garden terrace just below the main villa, edged by ancient climbing roses and a magnificent bay tree, la piscina lends itself equally to sporty laps and leisurely dips.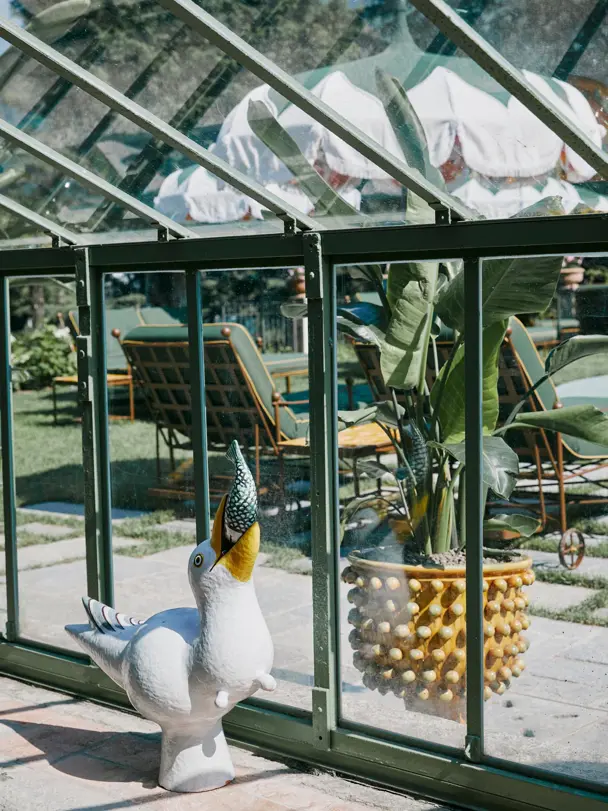 A few paces from poolside, the Winter Garden is a former greenhouse that has been transformed into an all-day bar. Here, the pool's tutelary goddess - flamboyant Milan-based designer JJ Martin of La DoubleJ - has applied her design flair and impeccable vintage radar to create a chic, joyful realm of convivial comfort.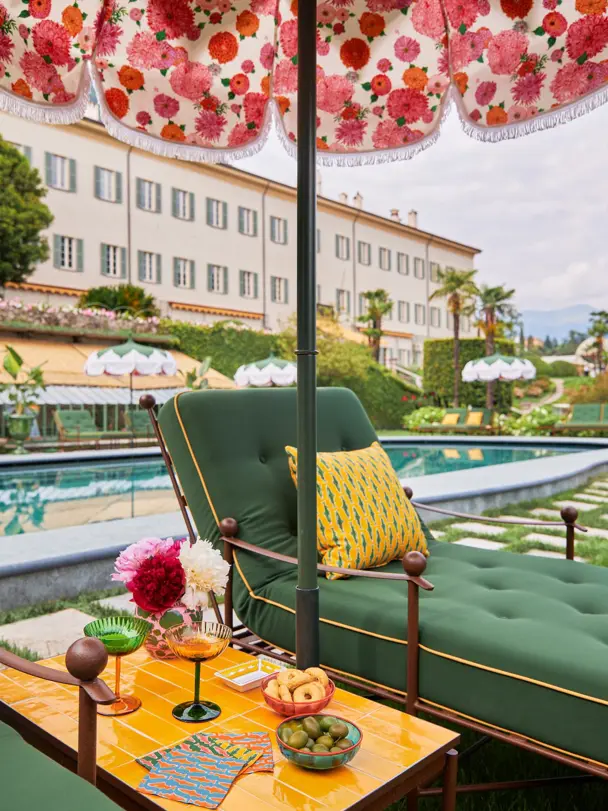 Martin's first interior design project, 'LaDoubleJ A Bordo Piscina'  jazzes up the Lake's eternal beauty with a touch of playful dolce vita flair.