Does Lake Como have beaches?
As a matter of fact, we do! Even though Passalacqua is privileged to have its own lake access via our pier, nothing beats a day at the beach. And we are spoiled for choice with the beaches and beach clubs on Lake Como – a bit of the Riviera to the Lario!
All beaches on Lake Como are not created equal: you might find a public park with a pebble shore and a lawn for sunbathing, a true-blue sandy beach offering volleyball and watersports, or a "Lido" beach club with amenities from sunbeds and umbrellas to pools and restaurants. As Italy's third-largest lake with over 50 square miles of water and just under 100 miles of shoreline, there is hardly one 10-mile stretch on any branch of the lake without a beach or a beach club.
Of course, we are partial to our own lake access at the bottom of the garden, where you can board one of our two lake cruisers for a "giro del lago" or take the SUP boards and kayaks out for a spin. The closer you get to Como, the narrower the lake is and the more active the boat traffic can be during the summer season – so, the calmer water of the early morning or late afternoon is the best time for watersports at our dock. And though it may not a beach, you can't beat our pool terrace with its lily-petal parasols, decadent sunbeds and never-ending lake views.
If you have ever wondered, "Are there beaches on Lake Como?", keep reading to find our favorite spots on the Lake Como shore to rub shoulders with the locals and get up close and personal with this big blue expanse.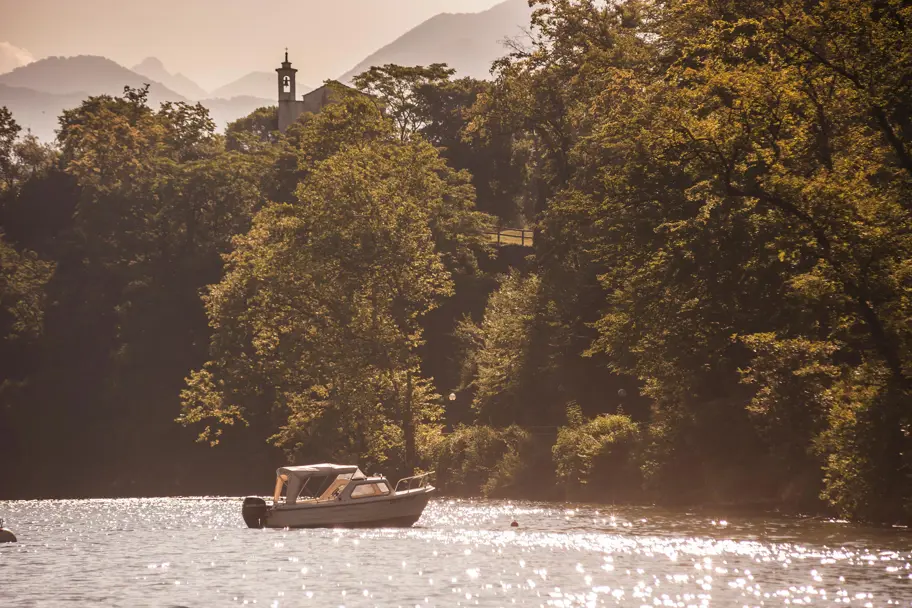 Lido di Ossuccio
Best beach on Lake Como for no-frills fans and families
About a 30-minute drive from Passalacqua, the village of Ossuccio offers a free, family-friendly and family-run beach club with fab views of the largest island on the lake, Isola Comacina. The wide lawn is dotted with a few shady trees, umbrellas and granite tables perfect for picnic lunches or you could opt for some ice cream, cold drinks, paninis or pizza at Il Chioschetto dei Malagufi, the restaurant on the property. The Lido is run by a very accommodating family, and the facilities are well-maintained and clean. A metal fence blocks access to the lake from the lawn, quite handy for families with toddlers, and the roped-off swimming area, which you can access from the two piers, keeps boats at bay.
No entrance fee.

Other honorable mentions for no-frills beach days: Lenno Public Beach, Parco Ulisse Guzzi e Poncia, Bellano Public Beach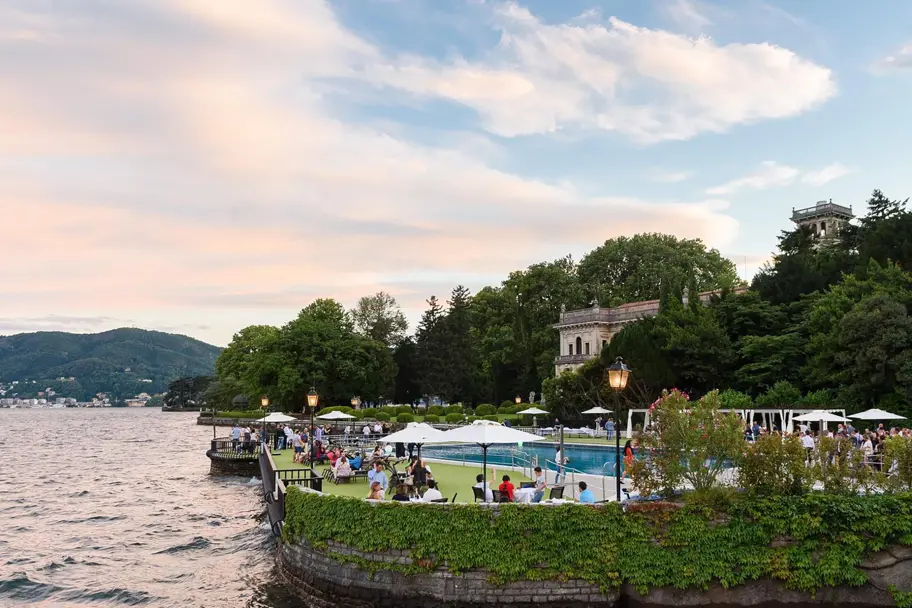 Lido di Cernobbio
Best beach on Lake Como for foodies and fashion-forward travelers
Lazing on a lounger at Lido di Cernobbio, just 7 minutes from Passalacqua by car – gives guests a taste of Lake Como's Grand Tour era with the regal 19th-century Villa Erba at your back. Though it may be a bit pricier than other Lake Como beach clubs, the limited number of admissions ensures the pool and the sundeck are never too crowded. There are umbrellas and chic sunbeds for rent – or splurge for a gazebo with flowy fabric sides and charging points to keep your devices up to speed. While you will not have direct access to the lake from the Lido, the two pools – a small one for kids and a larger one for adults – are great for a refreshing dip or to swim some lengths. You're in for a treat comes when it is time to grab a bite: The stylish restaurant makes a mean wood-fired pizza as well as decadent salads, grilled fish and up-scale burgers. At 6:00 p.m., head for the well-kept changing rooms and slip into a LBD for the aperitivo, where the locals flock to see and be seen with colorful cocktails and canapes while the DJ spins some tunes.
Entrance fee: 27 euros full-day/20 euros half-day (2 – 7 p.m.) per person
Gazebo, 2 sunbeds and 1 table (max. 4 people): 90 euro

Other honorable mentions for fancy beach clubs: Lido di Lenno, Lido di Bellagio, Lido di Faggeto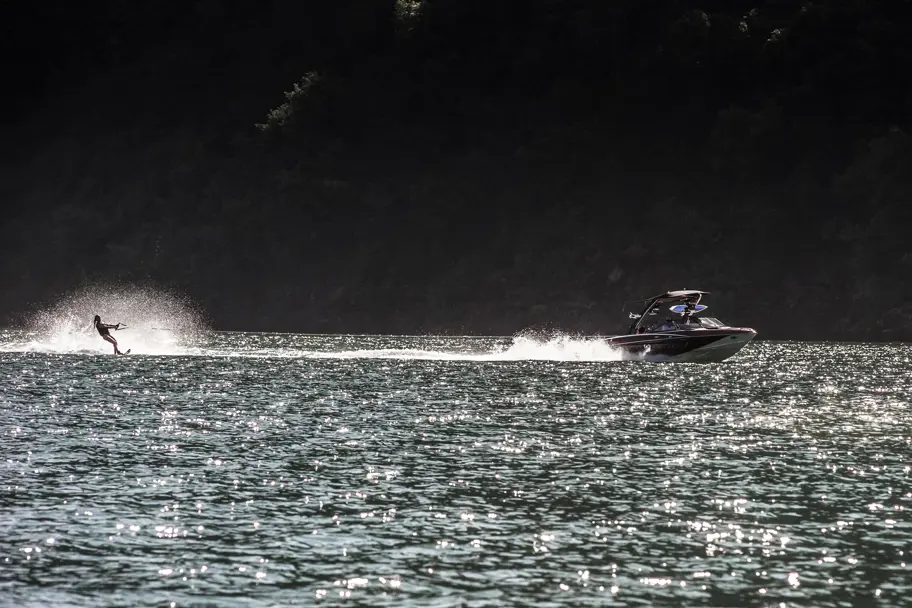 Lido di Colico
Best Beach on Lake Como for adventurous, active types
The lake's northern branch is a bit of a hike from Passalacqua (and best reached by boat!), but it is a great off-the-tourist-track option if you're looking for a bit of adventure. Here, you'll find a constant wind and cooler, more pristine water as well as an alpine panorama that has to be seen to be believed. Lido di Colico is a laid-back beach club on Lake Como with a long grassy shore and a pebble beach as well as a casual restaurant serving everything from pizza to fresh-off-the-hook lake fish. For families with energetic teens who want to do more than just laze around on a sunbed, Lido di Colico has windsurfers and kayaks for rent, beach volleyball and beach tennis courts, and a kite-surfing school. In fact, one of the main draws here is watching the surfers and kiters in action when the Breva wind blows in from the south!
No entrance fee
Umbrella and 2 sunbeds: 15 euros
Parking: 4 euros
Beach tennis/volleyball: 2.50 euro per person/hour

Honorable mentions for adventure loving beaches: Dervio, Gera Lario, Gravedona