Wine Tasting on Lake Como
Wine, for most Italians, is considered the elixir or life. Just say the word "Vino" and it conjures up images from a celebratory bottle of prosecco popping its top to the rolling, vine-covered hills of Tuscany, from a vintage Barolo with its unmistakable aroma to Nonno's homemade Chianti in a basket of straw.
At Passalacqua, we pride ourselves in a wine cellar of over 300 cleverly curated labels with all of the Italian superstars and French vintages you might expect and some surprises you might not, from kosher wines to Italy's answer to Champagne, Franciacorta. Our sommelier loves hosting custom tastings for our guests, and with so many wine producers – yes, there are Lake Como wineries! – and wine lovers in and around the lake willing to share their expertise, you are never far from a spot to indulge your palate!
Come with us on a Lake Como wine tour and discover some of our favorite sipping spots:
Domaso
Our favorite Lake Como Wine Tour
Just about an hour up the road from Passalacqua lies the charming village of Domaso, where – according to 1st century historian and Como native Pliny the Elder – vines have graced these sun-kissed hills for at least two millennia. Daniele Trevi and his family started their Lake Como vineyard Sorsasso in 1997, cultivating native varietals like Verdesa and Rosseia in this mineral-rich soil to make their amazing Domasina wines. A visit to the stone-clad cellars of this Lake Como winery can be combined with a boat trip through the less traveled Northern branch or a hike along the Via dei Monti Lariani.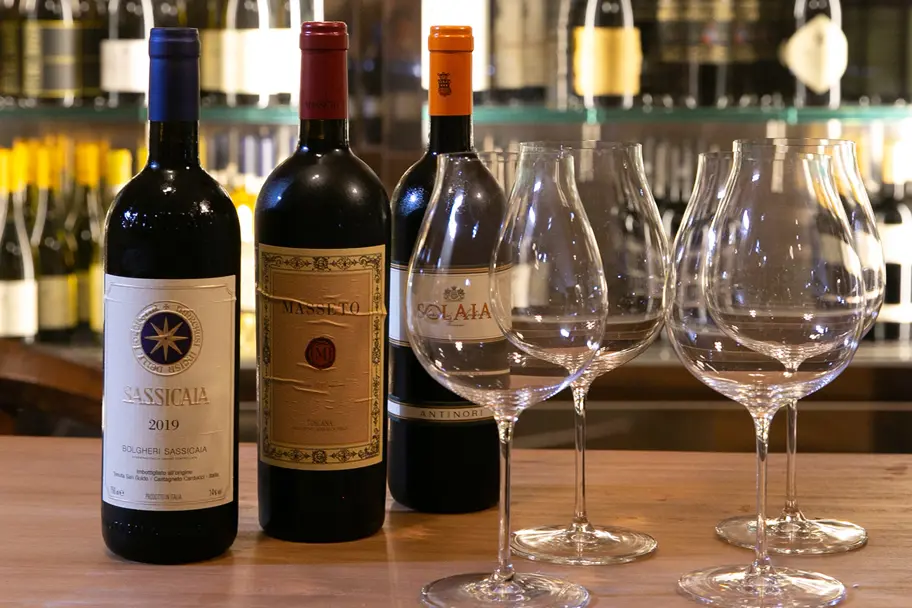 Valtellina
Our favorite "off" Lake Como Wine Tour
Just west of the northern tip of Lake Como lies a deep valley known as Valtellina, where locals have been growing Chiavennasca grapes (an ancient Nebbiolo variety) since Roman times. Even Leonardo da Vinci praised its "heady and strong wine" cultivated on "tall and fearsome mountains" during a trip in 1492. This is still one of Italy's most dramatic wine landscapes, where cultivating vines on steep slopes is back-breaking work. The passion of these intrepid producers really comes through in the glass, especially in the legendary "Sfurzat", which is made like a sweet wine with dried – or sforzato (forced) – grapes, though these intense reds are anything but! On a full-day Lake Como wine tour to Valtellina, we recommend visiting two or three wineries and dining in one of the local Michelin-starred or Bib Gourmand restaurants.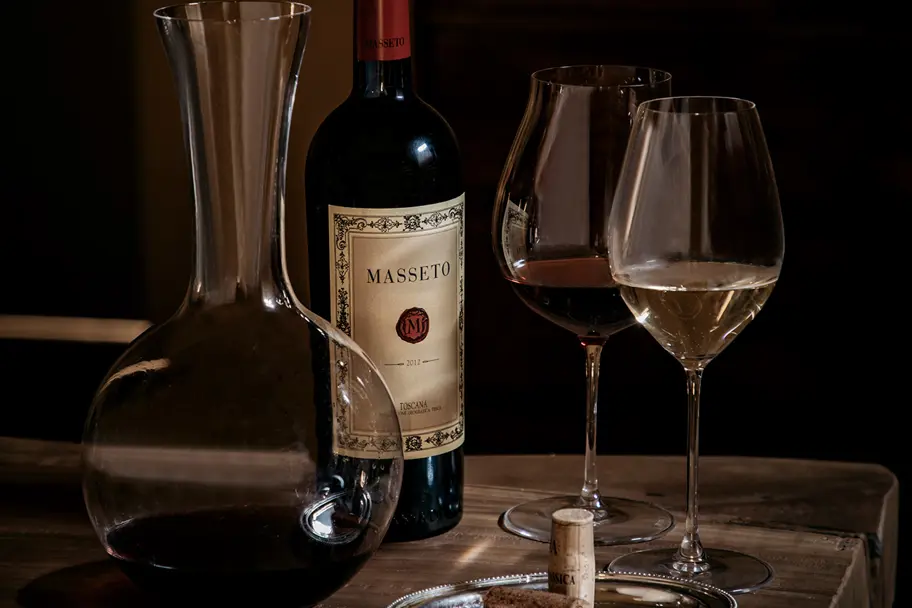 Vineria Vitani
Best Lake Como wine tasting with an urban vibe
Nestled in one of Como's impossibly narrow side streets, just minutes from bustling Cathedral square, sits one of the sleekest new hotspots in the city: Vineria Vitani. This wine shop and tasting room is literally packed to the rafters with wine (they even have a library ladder for the high shelves!), so if you want a bit more variety than visiting a single Lake Como winery you can take a "tour" through their more than 11,000 labels. A communal table takes up most of the back room, where the owners host tastings featuring everything from rare vintages to natural wines, depending on your taste. Or, on any given afternoon, you can join Como's see-and-be-seen set there for a glass or two during aperitivo hour (with delicious snacks!).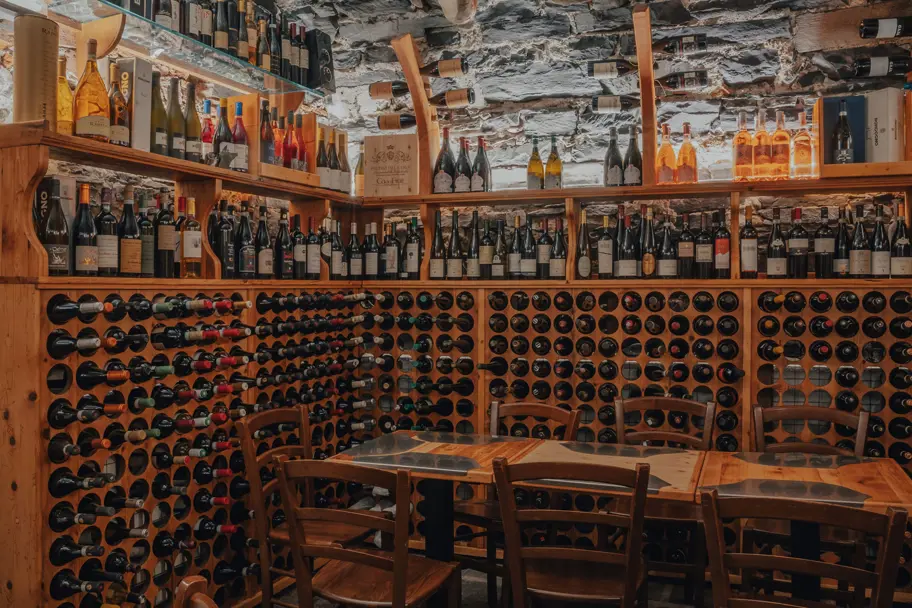 CavaTuracciolo
Best Lake Como wine tasting in a cozy cellar
One of our favorite wine tasting spots on Lake Como is CavaTuracciolo (it rolls of the tongue – kah-vah-too-RRRRRAH-cho-lo – and means corkscrew in Italian!), which you can find on an ancient, pebbled staircase just off Bellagio's lakeside promenade. This place has charm to spare, from chairs and tables made from wine barrels to exposed brick walls hung with cured meats hanging from the vaults and bottles (over 300 different labels to be exact!) crowding every available surface. Private tastings are available with cured meat and cheese platters as well as crostini topped with fish fresh from the lake. You can choose from local Lombardy wines (including some from Lake Como vineyards) or opt for a Tuscan or Piedmont focus; tastings featuring fine vintages, sparkling wines or natural wines are also available on request.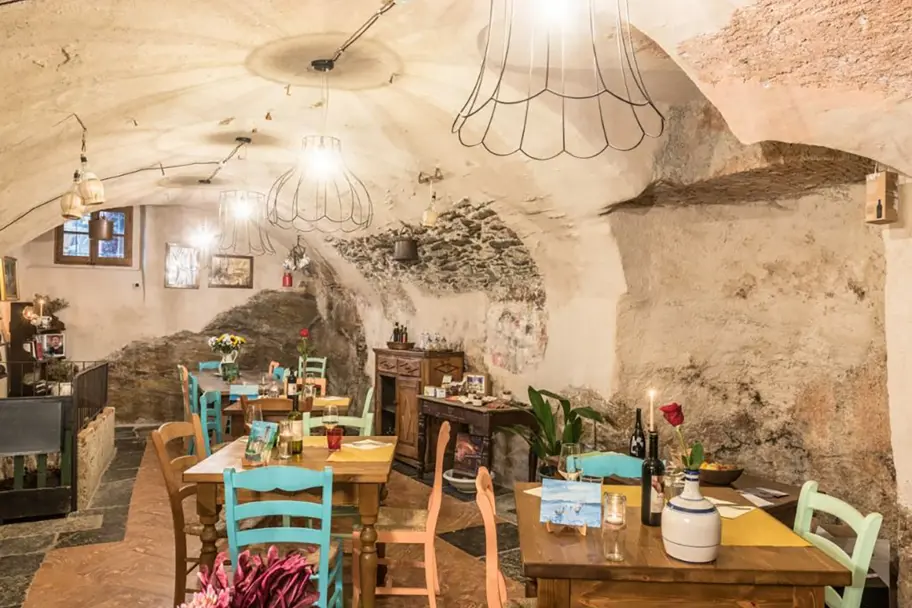 Cantina & Bottega
Best off-the-beaten-track Lake Como wine tasting
The most well-known Lake Como wineries are found on the less touristy northern branch of the lake, just north of Gravedone ed Uniti. This charming village, with its handsome 16th-century Gallio Palace and picturesque lakeside promenade, is also home to one of the most charming little wine bars in the Lario. You know this is going to be an experience to remember as soon as you walk through the arched doorway and see the whitewashed stone walls, the quirky vintage décor and the multi-colored chairs and tableware. The focus here is on artisanal and natural products, from the selection of natural and organic wines to the wood-fired sourdough bread. Private tastings with local cured meats and cheeses are available on request, or just drop in for dinner from a small yet delectable menu that changes with the seasons (and the chef's mood!). If you take a boat to Gravedona, you might want to stop at Abbazia di Piona, a striking example of Lombard Romanesque architecture and a working priory where Cistercian monks cultivate herbs for liqueurs and teas you can buy at the shop.