Dolce far niente: 'sweet doing nothing'. But it is something, this Italian art. It's joyful moments of idleness on long summer afternoons. It's al fresco dinners with amici. It's a reset, a reawakening.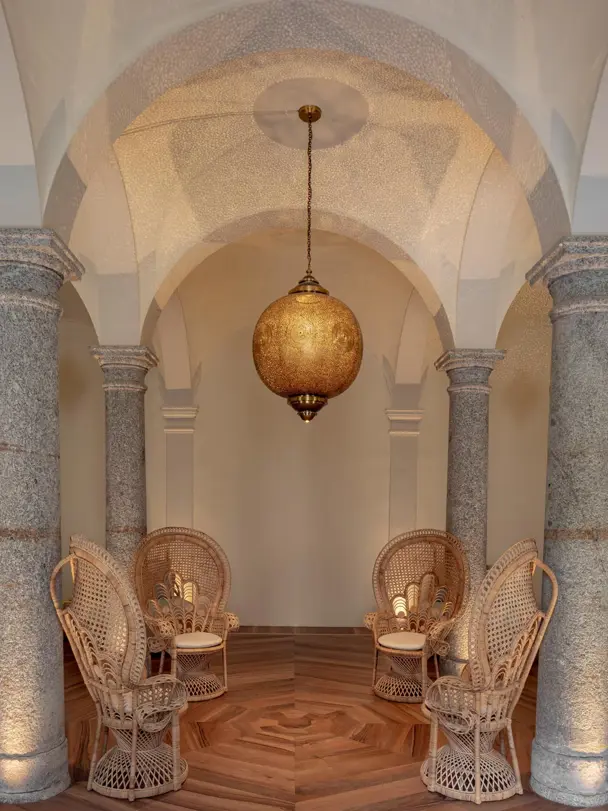 At Passalacqua, the day belongs to you. Rise early, rise late. Be active, chill out. Curl up with a book, treat yourself to a massage or facial, learn to make pasta, skim across the lake in a vintage motor launch. Live, love, taste, explore. Your vacation. Your rules.
A new morning dawns, alive with promise. Will it be yoga beneath the magnolias, a dip in the pool, a game of bocce? Will you be regaled by buongiornos as you stroll through Moltrasio's ancient lanes? Will a turn in the herb garden act as the fragrant prelude to a simple, perfect light lunch?
Sunset gilds the mountains. Candles flicker in the warm breeze. Soft voices, aperitifs on the terrace, an impromptu concert, the flickering images of a classic Italian movie in the garden, a loving glance, the scent of jasmine. At Passalacqua, every evening is enchanted.